SCC facilities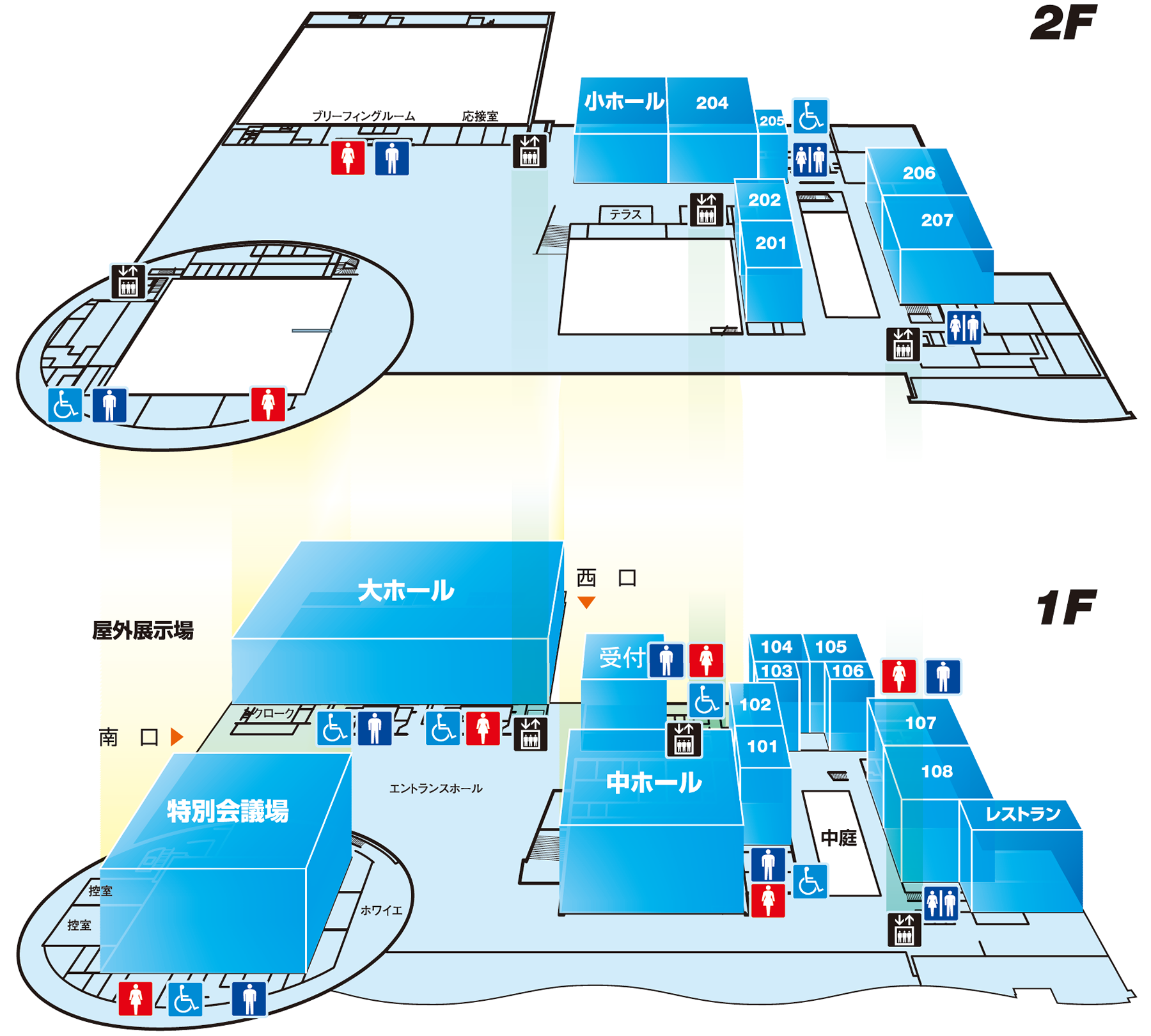 Parking payment machine (in front of Information)
Vending machines (6 locations within the center)
Diaper-changing stations (7 stations in total: one each in the men's and women's restrooms outside Main Hall and in five of the accessible restrooms)
Money changer (next to the parking payment machines in front of Information)
Photocopying is available at Information. (Printing services are currently being arranged.)
Security boxes are located in front of Information, on the second level of the Main Hall, and in the back space of the Conference Hall.
LAN and temporary phone lines within the SCC
Wired internet connections (LAN) are available in all facilities within the SCC. Please advise us in advance if you intend to use a firewall or other restrictive software.
Sapporo City Wi-Fi can also be accessed. Please click here for information on how to use the service and the conditions of use.
Temporary internet/phone lines can be separately installed in each facility (advance applications required).
Accessibility for wheelchair users and other visitors
Accessible restrooms are available at the 6 locations shown on the map under "Guide to the SCC."
Wheelchairs And Strollers are available at the West Entrance.
There are 3 elevators in the SCC. (Another elevator is located in the back yard of the Conference Hall.)
Braille tiles have been laid throughout the SCC. Handrails and various signs are also marked in Braille. If you need more information or if you are unable to use Braille because of exhibits or other reasons, please approach a member of staff at the venue.